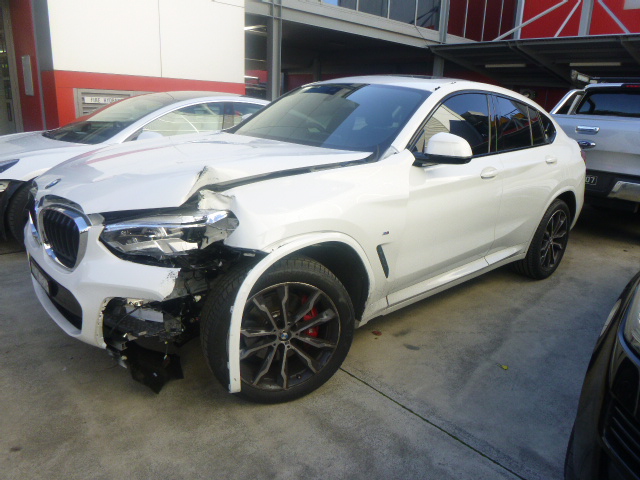 Need a panel beater and spray painter for your BMW? When you've invested in a luxury vehicle, you want to make sure that your investment is in the best hands possible. Scientific Motor Body Works is an authorised BMW smash repairer and we take pride in this qualification.
What makes us different from other non-qualified, Sydney-based teams? Read on to learn what sets authorised service dealers apart from the others. With access to official BMW parts, paint, repair equipment and repair methods, we ensure that your car is returned to its original condition every time.
Key Considerations to Finding the Right BMW Panel Beating Team
When it comes to post-collision work, regular maintenance, and smaller repairs, there are a number of car service and repair teams who can simply get the job done. What makes an authorised luxury car repairer different from competitors is that:
We have access to BMW genuine spare parts, paints, and equipment
We are a listed and certified team for BMW collision repairs – meaning you can direct your insurer to allocate your repairs to Scientific as a BMW Factory Approved Bodyshop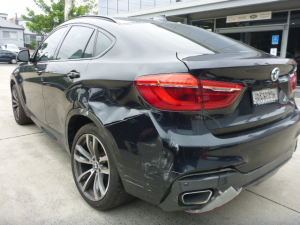 Why is this last point important?
If you're in a collision and opt to file an insurance claim, most insurance companies will want to steer your car to be  repaired at a non-BMW repairer for the cheapest price possible. In these instances,   non-genuine parts, cost-cutting methods of repair, and paint materials that are not recommended by the BMW factory could be used in your repair.  While we appreciate the cost consideration – that is not always the top-of-mind consideration for luxury car drivers. From our experience car owners want their car repaired back to the manufacturer's specifications, to the highest quality levels,  and to ensure that the car will be safe to drive after the collision repair is completed.
If you've invested significant time, money, and maintenance in your high value vehicle, you may be most concerned with having your car returned to its original condition, so make sure you insist to your insurer that you want to use Scientific as your BMW approved panel repairer.
Among the many reasons why our BMW clientele come back to Scientific Motor Body Works for repairs time and again, there are:
The Accredited BMW Bodyshops network guarantee ensuring that all vehicle services and repairs are completed with brand certified parts and equipment to maintain the integrity and future value of your car.
A promise that the technicians who service your vehicle have been specially trained in handling, repairs, and replacements for BMW cars.
A guarantee that we use only the latest diagnostic equipment and Genuine BMW spare parts, paint, and equipment when repairing your vehicle.
Colour matched paint from BASF Glasurit Paints and Equipment – the same stock as used in the official BMW factory.
Have you ever had a brand name product serviced by a non-certified repairer? We thought so. Ensure the integrity of your car now and in the future and maintain any product warranties your car may have by working with us. Trained by the BMW team, Scientific Motor Body Works access and rely on off-market tools and methods awarded to only Accredited repairers that make us stand out from the crowd.
Trying to manage a first time repair? Keep in mind that some insurance companies will try to lead you toward a non-certified repairer or the least expensive repair option on the market. By remembering that clients have the final say in which repairer fixes their vehicle, you can ensure that your car is directed toward an accredited BMW repairer from day one.
Sydney's Go-to for BMW Smash Repairs
Scientific Motor Body Works partners closely with the BMW Sydney Service team on a daily basis. On-hand and ready to offer a same-day quote when your car is in for servicing, we're the local experts many BMW drivers rely on to repair their vehicles and get them back on the road.