SYDNEY'S MOST TRUSTED INFINITI MOTOR BODY WORKS
Scientific is much more than your average panel beater. As a family business, we pride ourselves on a long relationship and our investment in the latest Infiniti approved technology to ensure the highest quality of repair in the shortest possible time.
Having an accident can be a stressful time. We are here to help you get your sleek vehicle purring again.
Over many years we have developed a continually improving process engineered to provide exceptional customer service, speed and quality of repair.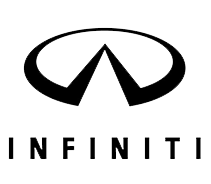 INFINITI REPAIR CERTIFIED
DEALER RECOMMENDED BY:
Peter Warren
AT SCIENTIFIC WE PRIDE OURSELVES ON BEING THE LEADING INFINITI SMASH REPAIRERS IN SYDNEY, WITH QUALITY AND SUPERIOR CUSTOMER SERVICE THAT INFINITI OWNERS DESERVE.
We know that sustaining damage to your vehicle in an accident can be a stressful time. We help you every step of the way to negotiate both the repair and insurance processes to soften the blow and get you back on the road.
Our scientifically engineered prestige vehicle repair process was formulated to provide the highest levels of customer satisfaction and quality of repair.
"Suttons is one of the largest luxury car dealers in Australia. Scientific's commitment to quality, workmanship and attention to detail gives them the edge over the others. They have exceeded our expectations in all areas of service and customer handling. Their excellent workmanship and attention to details earned them the repair of many of our brands, as well as factory approval to repair Land Rover, Jaguar, Subaru, Volvo and many others. We are confident that Scientific Motor Body's professionalism stands in good stead for any future recommendation"
Darrall Elson – General Manager, Suttons Group