At Scientific we have used years of data and feedback to create a process that is proven to deliver the best prestige smash repair and customer experience possible.
Scientific strives to create the best prestige smash repair and customer experience by:
Delivering smash repairs of the highest quality, back to pre-accident condition
Completing vehicle repairs within the desired time frame thus minimising the time that our customers are off the road
Providing unsurpassed levels of customer service
WE GO THE EXTRA MILE FOR OUR VALUED CUSTOMERS INCLUDING:
REGULAR UPDATES
Regular updates on the progress of your repair via SMS, email or telephone.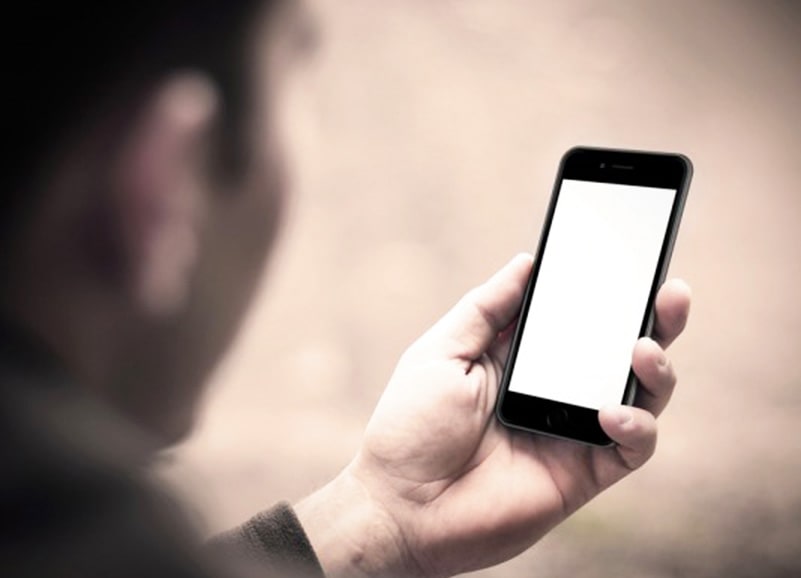 REPLACEMENT VEHICLES
We can get you back on the road with a replacement vehicle while your car is being repaired.
INSURANCE ASSISTANCE AND REPAIR GUIDE
We offer you a guide to help you understand the process and what to expect as we guide you through the process including insurance and repair.
A COMFORTABLE CUSTOMER LOUNGE
Relax in our customer lounge with daily newspapers, plasma televisions, Wi-Fi, shower and gym facilities and complimentary espresso coffee.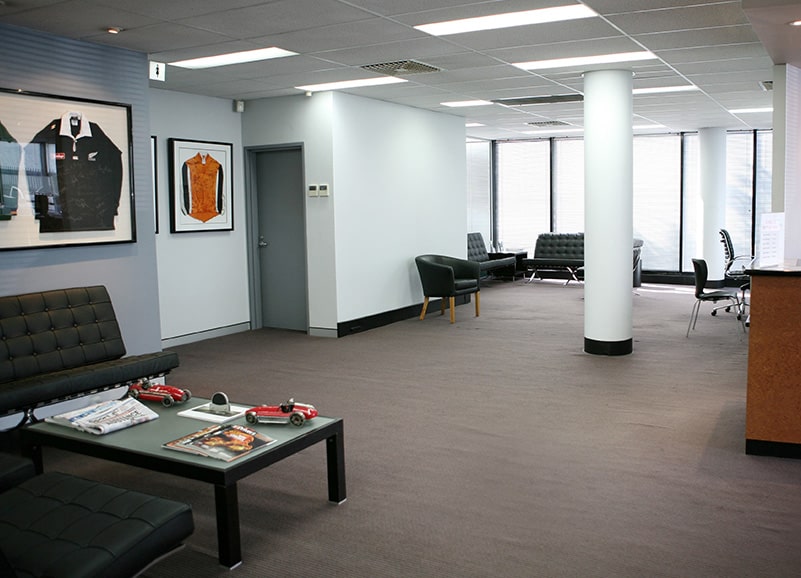 EXTENDED OFFICE HOURS
We know that prestige car owners successful, busy people. Our trained are staff manning the phones and office for 18 hours a day to make getting in touch even easier.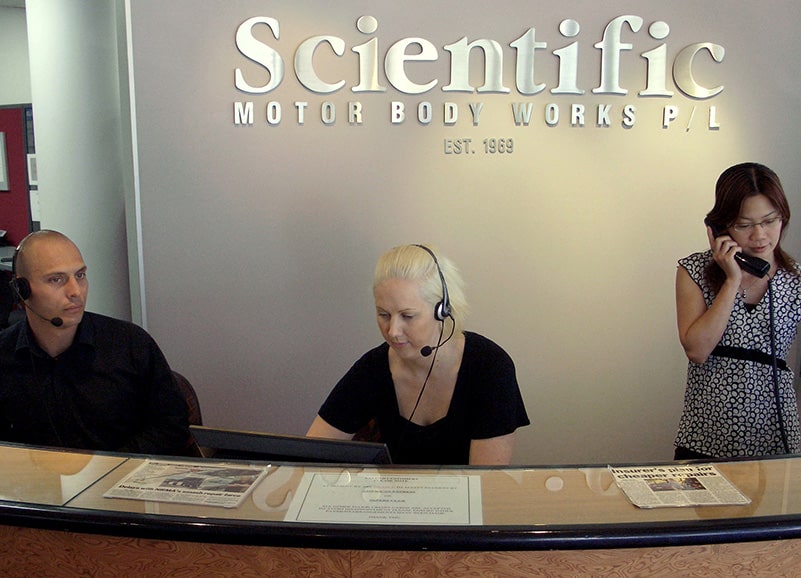 VALET SERVICE
If you can't make it to one of our convenient locations, we can organise to have your car picked up or delivered at a time and place convenient to you.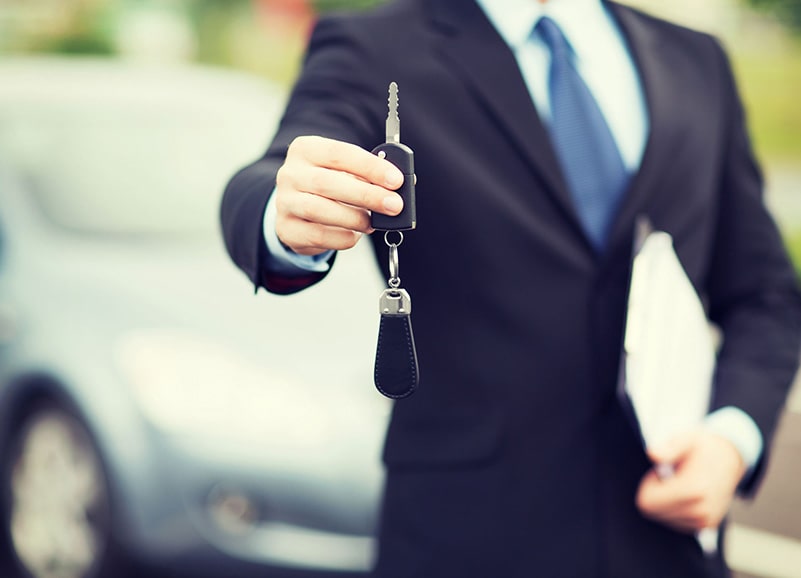 CUSTOMER TOURS
We will happily show you around our repair facilities so you can understand the different stages of repair.
DIGITAL IMAGING
We can offer images of the repair progress for your own peace of mind or for insurance purposes.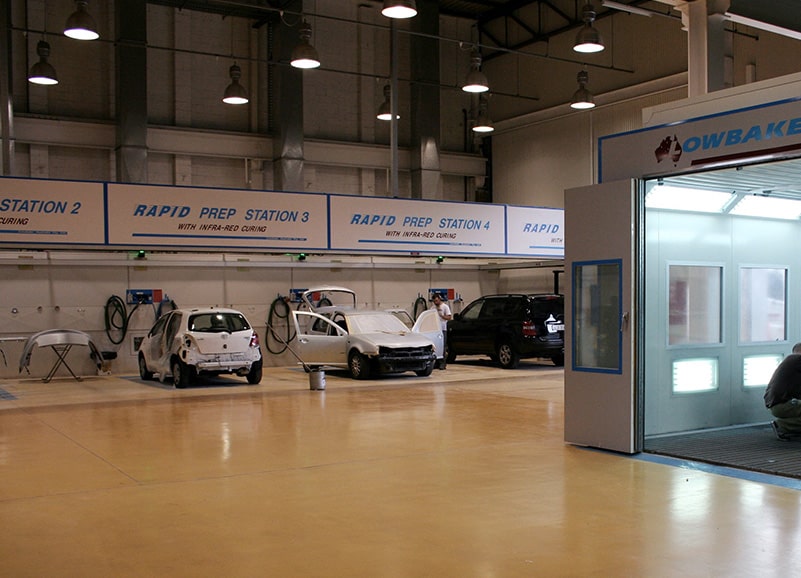 THE SCIENTIFIC GUARANTEE
Rest assured knowing your repairs are guaranteed for the lifetime of the vehicle.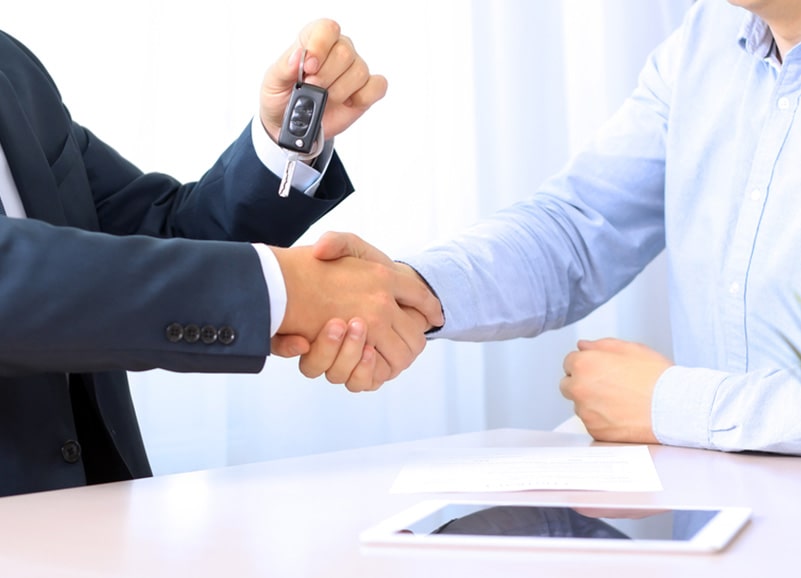 OUR COMMITMENT TO STAFF
TRAINING AND DEVELOPMENT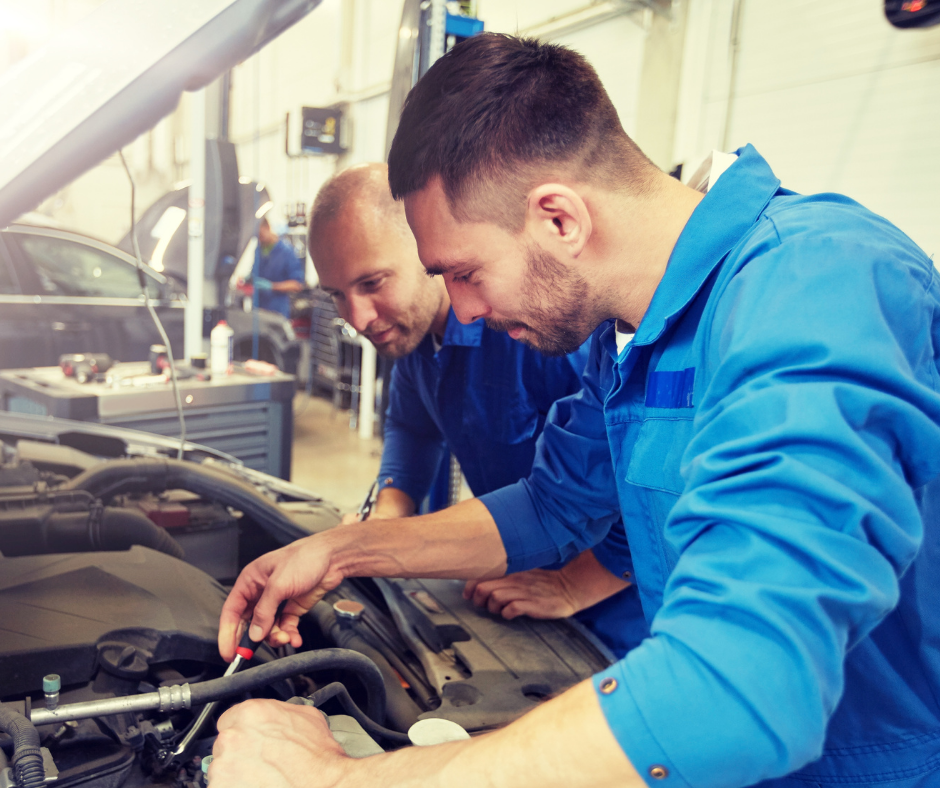 In the smash repair industry, ongoing training outside of the basic trade qualifications is uncommon. Scientific believes that considerable investment into staff training is essential in complying with manufacturer guidelines and meeting the needs of the consumer.
A profit sharing strategy has been developed for technicians – an incentive program rarely seen in the automotive industry. Along with remuneration based recognition, Scientific promotes training and education in the latest techniques, manufacturer advancements and technology for both technical and managerial staff.
Training not only improves Scientific's knowledge asset base in prestige vehicle repair, but it is also a contributing factor to the retention of key technical staff. Some technicians have been with the company for over 20 years. Scientific has a very low turnover of skilled technicians coupled with a high retention of apprentices as they complete their apprenticeship.
Scientific has appointed a Director of Training who is a master tradesman in both paint and panel techniques. He is employed full time to instruct and supervise apprentices and performs the role of Quality Assurance Inspector.
The friendly team at Rose Bay provided excellent service and completed tasks on schedule. highly recommended.
Veronika Zaferis
December 7, 2021.
Took my car to the guys here. I had the best experience. They were so nice and friendly, super helpful and fixed my car perfectly! Big thank you! Highly recommend them to anyone looking for a fantastic smash repair shop
Havili Simeki
December 3, 2021.
Friendly staff and service
Alex Collins
November 16, 2021.
I have used the team at Scientific Motor Body Works for many years and can only recommend the overall service and repairs. The quality of workmanship cannot be faulted. Scientific Motor Body Works is my family's repairer of choice. Cannot recommend them highly enough.
Brad G
September 28, 2021.
Zac was extremely professional and polite. He went out of his way to ensure the process of fixing my car was seamless. Thanks
Correct service and correct bill !
Shannon Sheehan
July 8, 2021.
All the boys were very helpful in the garage at Rosebay and did an amazing job on my car! Very professional and would highly recommend to anyone 🙂 Thank you again!!
had my Audi A5 convertible for a repair job (insurance claim) as well as a few extra items (privately paid). Result was absolutely outstanding! Can only highly recommend Zac and his team!
Jono Gosselin
April 26, 2021.
Zac and the team at Scientific Motor Body Works in Rose Bay provided top quality service and delivered my car back in perfect condition and in very good time . Thanks Guys!
Harry Goldberg
April 16, 2021.
How often do you find a car repairs business which do: 1) An exceptional job 2) Give an accurate time frame 3) Charge fairly without any hidden costs Awesome team!
In today's highly competitive environment it is important for me to know that our business partners share the same goal and that is to simply make our customers experience in dealing with us as easy as possible. Scientific Motor Body Works share this philosophy and that's why as Dealer Principal of Sydney City Lexus & Sydney City Toyota I have no hesitation in recommending their services
I have used Scientific Motor Bodyworks for the last 7 years carrying out Repairs on prestige cars. The Team at Scientific have always offered a very high level of service to both myself and my Customers that I have recommended there. The quality of work is always very good, I like their quality control process. I would have no problem in recommending scientific to repair any make of car including Rolls Royce. Great experience all around. They picked up my car, updated me the whole way through, then cleaned it and returned it to my lockup garage! One of the best services I've ever had, to be honest. The repairs are also perfect!
BMW Sydney and MINI Garage have utilised the services of Scientific Body Works for over 28 years. During this time, BMW Sydney and MINI Garage Sydney have always received reliable and professional service. The team at Scientific continue to remain skilled and trained to provide customers with the ultimate service experience. Their seamless process consisting of a readily available fleet of tow trucks to transport vehicles to and from the dealership delivers convenience and supports the ongoing relationship with BMW Sydney and MINI Garage Sydney. A big thanks to the team for providing the dealership with consistent and professional repair work. Great work team!
Our well refined prestige vehicle smash repair process is engineered to get you back on the road faster, without compromising on quality.

BOOK IN FOR A QUOTE
You can either call or fill in the online form to book in for a free quote to repair your vehicle. 1

RECEIVE A QUOTE
Your car will be inspected for damage and the best method of repair decided. 2

INSURANCE APPROVAL
Our customer care team will liaise with your insurance company on your behalf to get approval to begin the repairs. 3

ORDER PARTS
Once your insurance company has approved the quote, we will order any parts needed for the repair and keep you updated on the progress. 4

BODY AND FRAMEWORK SPECS
To ensure your vehicle is repaired to the highest standard and meets the manufacturer specifications it will be measured and reset using manufacturer approved aligning equipment. 5

QUALITY PAINTWORK
To make sure your vehicle receives a factory quality finish it is then prepared and masked ready for painting in our dust free, climate controlled spray booths. 6

REASSEMBLE & QC
To make sure your vehicle is back to its pre accident condition it will be reassembled, quality checked, road tested and mechanically checked. 7

ACCIDENT RELATED MECHANICAL REPAIRS
Any mechanical repairs or replacements required due to the accident will also be completed. 8

BUFFING & POLISHING
We take great care to ensure your vehicle's paintwork is perfect. Once the paintwork has dried, your vehicle is unmasked and de-nibbled to remove any minor imperfections in the paintwork, and finally it is machine buffed and polished. 9

DIAGNOSTICS AND RESETS
At SMBW we use the latest computer connections to reset warning lights and ensure that your vehicle is clear of any warnings. 10

WASH, CLEAN & FINAL INSPECTION
Before we return your vehicle, it will receive a thorough wash and clean inside and out as well as a final inspection to ensure you are completely satisfied with the repairs and quality of your vehicle. 11

COLLECT YOUR VEHICLE
Your vehicle has now been restored to its pre accident condition as it ready for collection. We offer both a pickup and delivery service, whatever is best for you. 12