SYDNEY'S MOST TRUSTED MAZDA MOTOR BODY WORKS
Scientific is much more than your average smash repairer. As a family business we are committed to maintaining our reputation as a quality smash repairer. By staying up to date with the latest Mazda approved technology we can ensure our clients of the highest quality of smash repair in Sydney.
We understand having an accident can be a stressful time, that is why we are here to help you get your sleek vehicle purring again.
Over many years we have developed a proven process engineered to provide exceptional customer service, speed and quality of repair.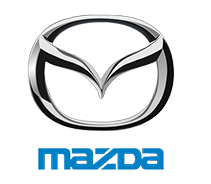 DEALER RECOMMENDED BY:
John Newell Mazda
AT SCIENTIFIC WE PRIDE OURSELVES ON BEING THE LEADING MAZDA SMASH REPAIRERS IN SYDNEY, WITH QUALITY AND SUPERIOR CUSTOMER SERVICE THAT MAZDA OWNERS DESERVE.
We know that sustaining damage to your vehicle in an accident can be a stressful time. We help you every step of the way to negotiate both the repair and insurance processes to soften the blow and get you back on the road.
Our scientifically engineered prestige vehicle repair process was formulated to provide the highest levels of customer satisfaction and quality of repair.