SYDNEY'S MOST TRUSTED VOLKSWAGEN MOTOR BODY WORKS
Scientific is much more than your average panel beater. As a family business, we pride ourselves on our investment in the latest VW approved repair technology to ensure the highest quality of repair in the shortest possible time.
Having an accident can be a stressful time. We are here to help you get your Volkswagen back into as-new condition.
Over many years we have developed a continually improving process engineered to provide exceptional customer service, speed and quality of repair.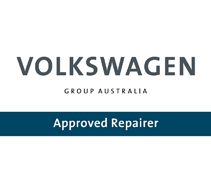 (At Broadway and Matraville locations)
DEALER RECOMMENDED BY:
Sydney City Volkswagen
AT SCIENTIFIC WE PRIDE OURSELVES ON BEING THE LEADING VOLKSWAGEN SMASH REPAIRERS IN SYDNEY, WITH QUALITY AND SUPERIOR CUSTOMER SERVICE THAT VOLKSWAGEN OWNERS DESERVE.
We know that sustaining damage to your vehicle in an accident can be a stressful time. We help you every step of the way to negotiate both the repair and insurance processes to soften the blow and get you back on the road.
Our scientifically engineered prestige vehicle repair process was formulated to provide the highest levels of customer satisfaction and quality of repair.
"Scientific are the Volkswagen Approved Body and Paint Repairer for the Eastern Suburbs and CBD areas of Sydney. I have been dealing with Scientific for many years and have no hesitation in referring our customer base to them when they require panel repairs. The 3 Scientific locations (Matraville, Broadway and Rose Bay) gives our customers added convenience. It also gives our customers peace of mind that genuine VW parts and the correct repair methods will be used to repair their car back to a pre-accident condition."
Mathew Battisti– Service Manager, Sydney City Volkswagen and Skoda